We began this journey on a Monday. Starting out with a stop at a very convenient RV storage place that the family business has access to, in order to clean our tanks and fill-up on fresh water. Our destinations ahead in Spokane and Montana had no hook-ups, so we needed to ensure we were well-prepared for a good 8 days of dry camping.
The first stop was at Walters Fruit Ranch, where we pulled our rig into the corner of a large, grassy field overlooking an orchard and multiple rows of pumpkin vines just beginning to spin their large leaves above the ground. The farm is part of the Harvest Host Program (link to site), which provides travelers a complimentary camp for the night at wineries, farms, and museums across the country. While it is a courtesy to purchase products from the establishment, the set-up is otherwise free of charge.
Since it was just after 5pm, we decided to set-up camp and make a light, cold meal for dinner - turkey wrap and a salad with lots of fresh fruit and goat cheese. Food is a priority for us and I made sure to stock our small refrigerator with lots of produce, good cheeses, and all of the comforts of home. While we may be living small, I want to keep our meals healthy and made from the best ingredients.
After dinner, I decided to wander the farm and capture our surroundings in the dusky light. Our dog, Jenga, trailed after me as I strolled between apple trees with their small, young fruit growing in green and red little bundles. From the orchard hill above the pumpkin patch, I spotted a small pen of what looked liked sheep or goats from afar. Deciding to investigate, I arrived upon a small herd of horned sheep. Jenga immediately perked up with all of the deep rooted instincts of seeing such an animal. He is a shetland sheepdog and even though I have never let him near a sheep, it seemed he knew exactly what to do in the situation. Not wanting to disturb them further, I directed Jenga back up the field where our trailer glinted in the late afternoon sun.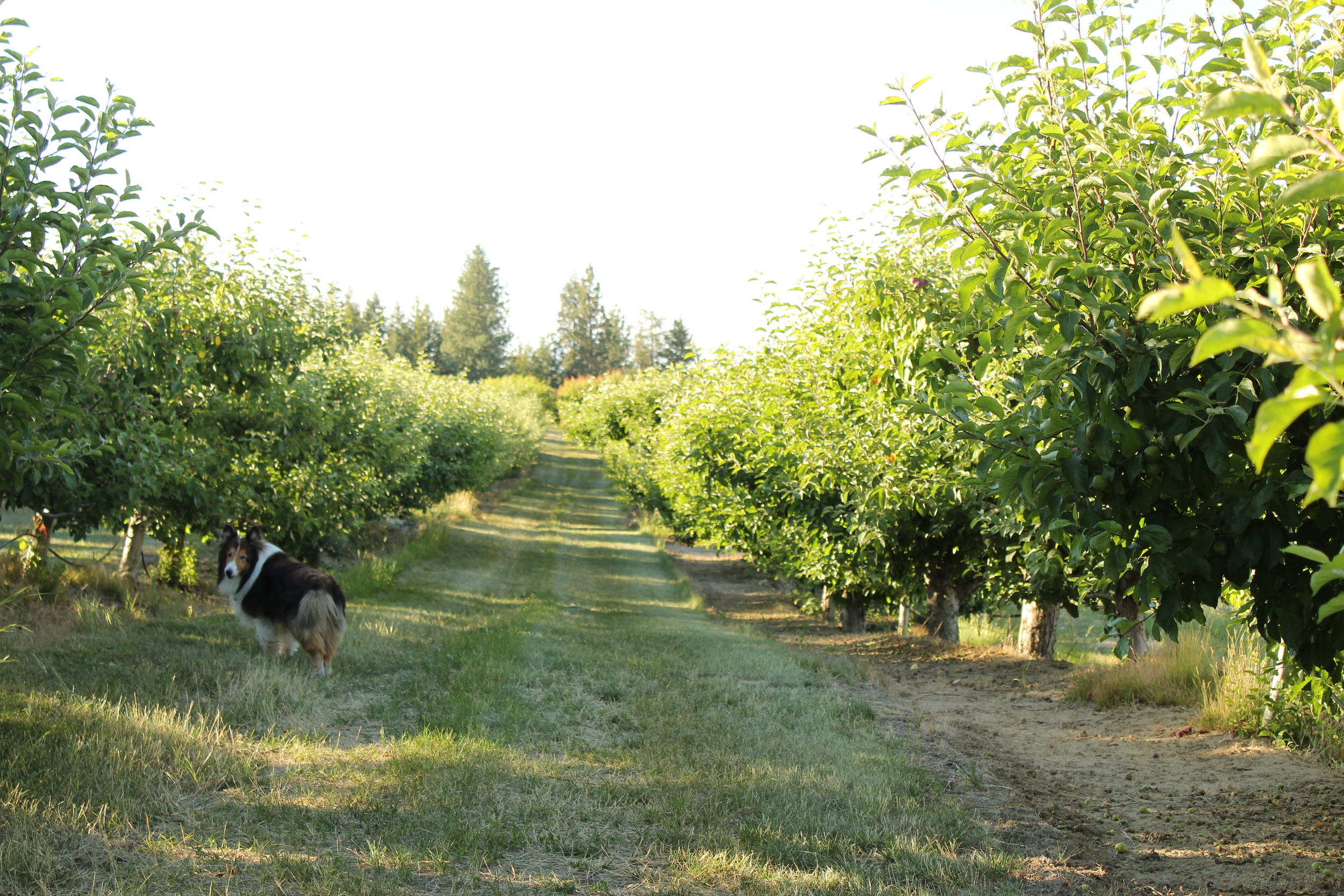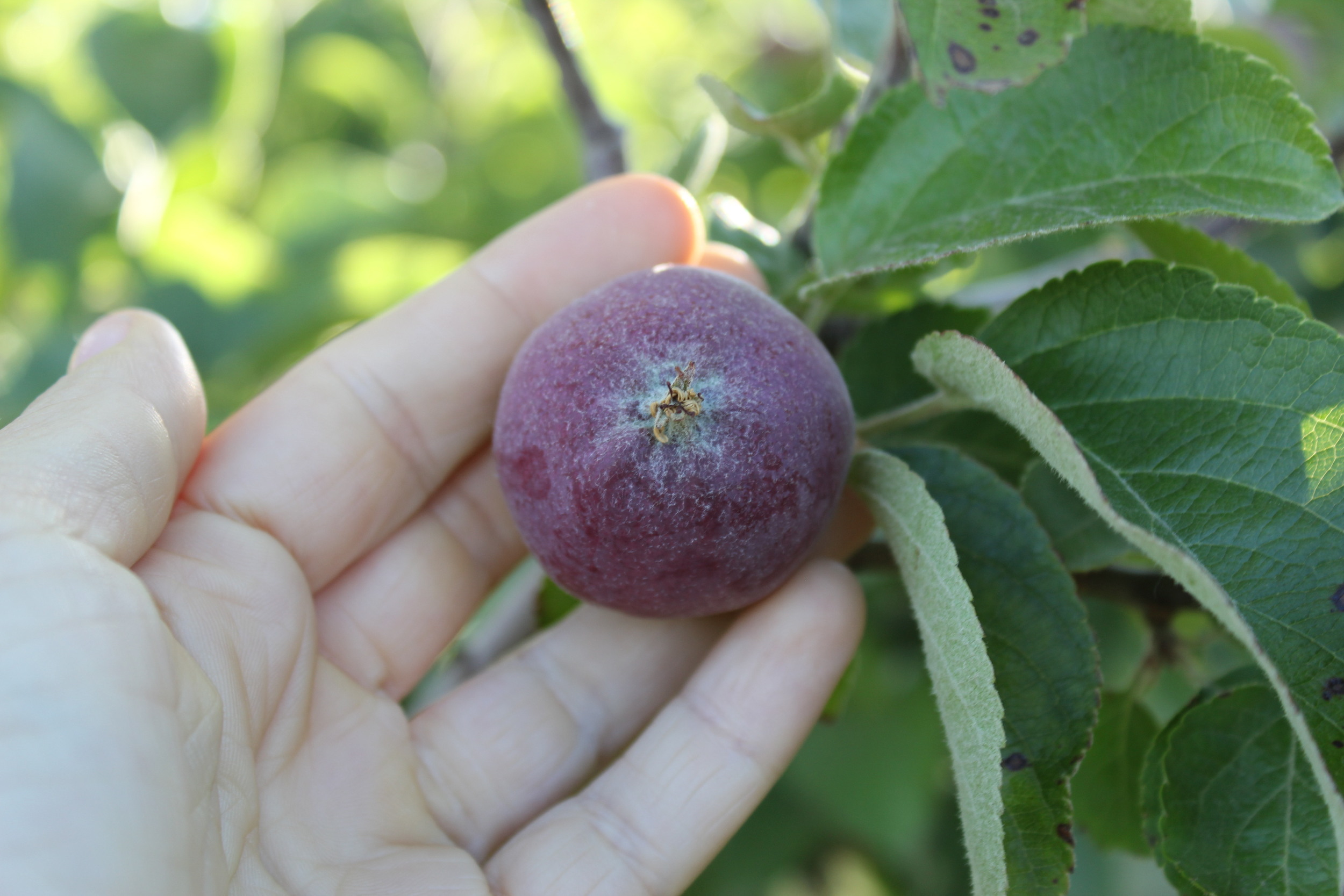 As the evening light closed on the valley below us, Shaun and I took our cans of Union Wine rõse and perched in camp chairs to watch the sun make its descent. At some point, the day's date occurred to me, June 20th, the summer solstice and the night of the full moon, the full strawberry moon. We were thrilled! Not only was our first camp experience of our new life on the summer solstice, but on the rare astronomical occurrence of the solstice and the full moon on the same day. Neither of which we were aware of when we had pushed our departure date back a day or even that morning, when we left the comfort of our lives to see what adventure awaited us in the farm hills and mountains. At this discovery, we clinked cans and decided this was a very good omen of things to come. For the last time the sun and moon conspired as such, it was 1967, the summer of love.